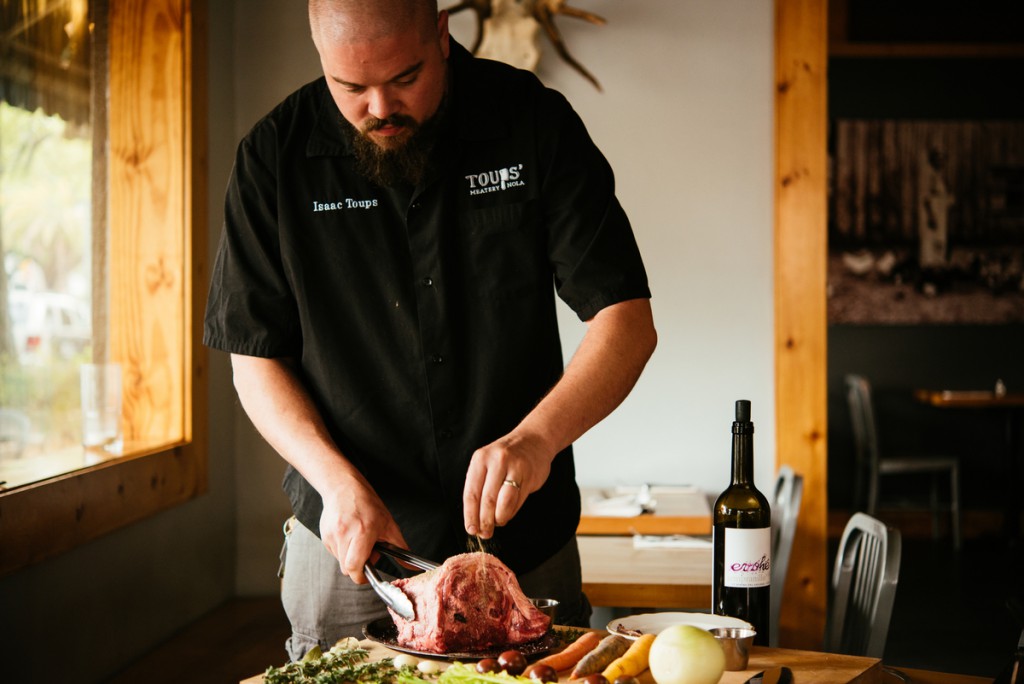 Born and raised in Rayne, LA,
Chef Isaac comes from a large family that lives to eat.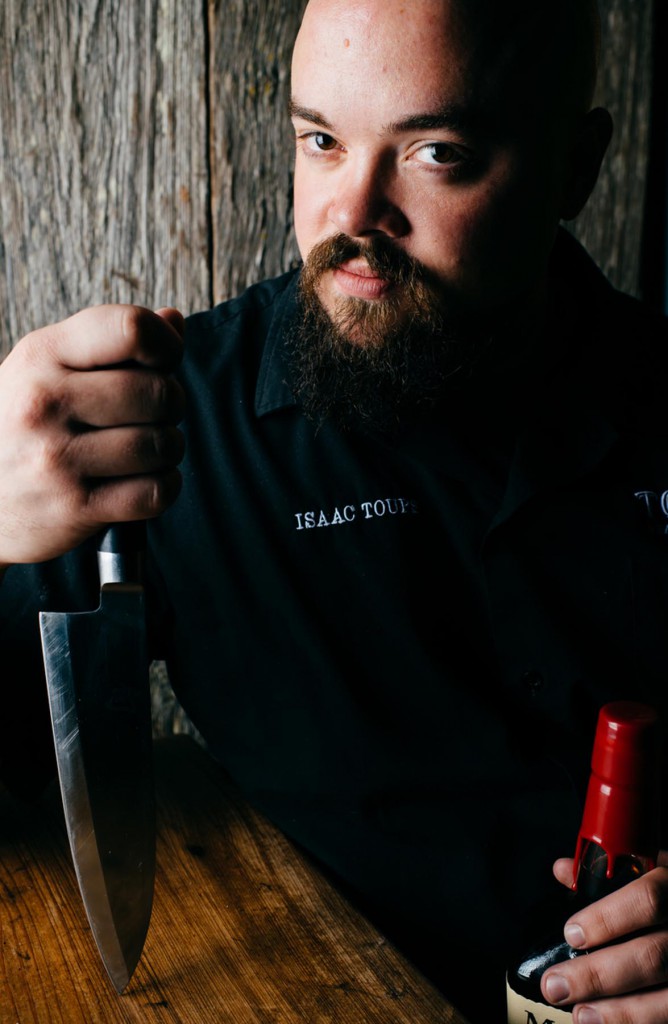 Cooking the food that's closest to his heart has earned Chef Isaac Toups rave reviews. Isaac Toups represents the new guard of Cajun chefs for his updated sophisticated approach to a cuisine that's best known for deep rustic flavors. His culinary style is the direct result of his New Orleans fine dining experience and growing up Cajun (Rayne, La, in the heart of Cajun country). Since opening Toups' Meatery with his wife Amanda in 2012, Chef Isaac Toups has three times been named a James Beard Best Chef of the South Semi-finalist & finalist, and earned other notable accolades.
"All I have ever wanted to do is to offer my version of Cajun cuisine and to recreate the dining experience around my family's table. It's especially rewarding that our guests respond to what we're doing." – Chef Isaac Toups
His Cajun roots run deep as Isaac's family has lived in South Louisiana for more than 300 years. Growing up, he developed a deep appreciation for nature, which fuels his steadfast commitment to protecting America's wetlands today.
Hunting and fishing trips provided the main ingredients for seasonally-focused dining celebrations with family and friends. Shrimp and crawfish boils, fish frys, boucheries, and backyard barbecues - these communal dining experiences are among Chef Isaac's most treasured culinary memories, and frequently inspire his elevated approach to the cuisine.
His unique "born and braised" style is also heavily influenced by both grandmothers.
Before setting out on his own, Isaac developed his classical culinary technique through a decade of fine dining experience in Emeril Lagasse's New Orleans kitchens. His unique "born and braised" style is also heavily influenced by both grandmothers. That knowledge and travel have encouraged his seamless exploration of other interesting flavors while maintaining a deeply-rooted Cajun menu.